Montblanc is a renowned luxury brand that has been synonymous with elegance, craftsmanship, and timeless style for over a century. Founded in 1906 in Hamburg, Germany, Montblanc is known for its exquisite writing instruments, watches, leather goods, and accessories. With a rich heritage and a commitment to quality, Montblanc has become a symbol of sophistication and success for discerning individuals around the world. In this article, we will delve into the history, craftsmanship, and iconic products of Montblanc.
A Legacy of Heritage: Montblanc's Journey through Time
The story of Montblanc began in 1906 when a Hamburg banker, Alfred Nehemias, and an engineer, August Eberstein, set out to create a high-quality fountain pen. Inspired by the highest peak in Europe, Mont Blanc, the brand was born. Since then, Montblanc has continued to push the boundaries of innovation and craftsmanship to create exquisite writing instruments that are treasured by collectors and enthusiasts alike.
Craftsmanship at its Finest: Montblanc's Commitment to Quality
At the heart of Montblanc's success lies its unwavering commitment to quality and craftsmanship. Each Montblanc product is meticulously crafted by skilled artisans, combining traditional techniques with modern technology. The brand's writing instruments, for example, are made using the finest materials, such as precious metals, precious stones, and high-grade resins. The nibs of Montblanc fountain pens are handcrafted and undergo rigorous testing to ensure a smooth writing experience. Montblanc's watches are also crafted with precision, using Swiss movements and exceptional attention to detail in design and construction. From the stitching on their leather goods to the engraving on their accessories, Montblanc's dedication to craftsmanship is evident in every aspect of their products.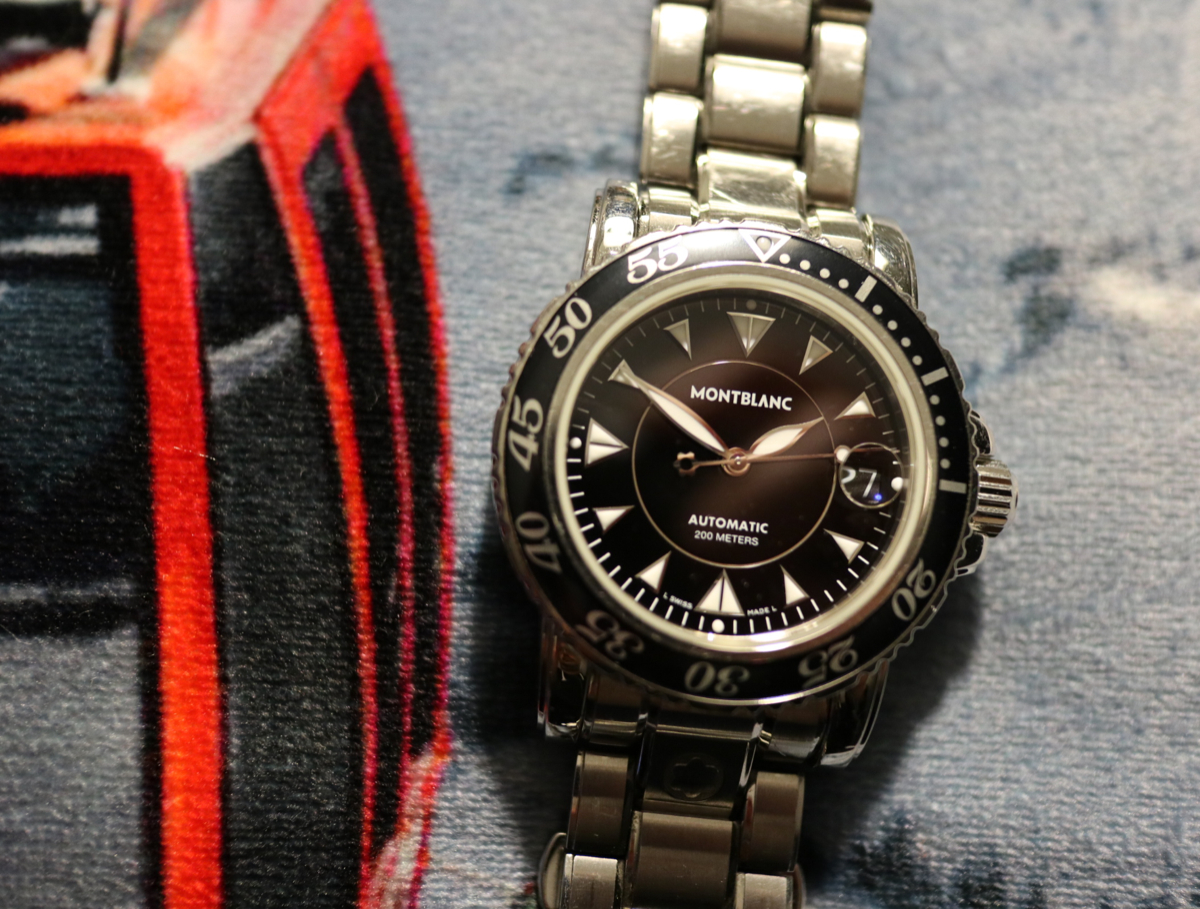 Iconic Products that Define Montblanc's Legacy
Montblanc's iconic products are recognized worldwide for their exceptional quality and timeless design.
One of the brand's most iconic creations is the Montblanc Meisterstück, or "Masterpiece," fountain pen, which was introduced in 1924. This classic pen features a sleek black resin body with gold or platinum accents, and it has become a symbol of prestige and excellence. Over the years, Montblanc has expanded its product offerings to include a wide range of writing instruments, including ballpoint pens, rollerball pens, and mechanical pencils, all of which embody the brand's commitment to craftsmanship and style.
In addition to writing instruments, Montblanc also offers a range of exquisite watches that combine Swiss precision with elegant design. The Montblanc 1858 collection, for example, pays homage to the brand's rich heritage of mountain exploration, featuring vintage-inspired timepieces with rugged yet refined aesthetics. Montblanc's leather goods, including wallets, briefcases, and belts, are crafted from the finest leathers and feature the brand's iconic emblem, the white Montblanc star. These leather goods are known for their durability, functionality, and timeless appeal.
Beyond their core product lines, Montblanc also collaborates with renowned artists, designers, and brands to create limited edition collections that are highly sought after by collectors. These collaborations showcase Montblanc's commitment to creativity, innovation, and excellence in craftsmanship.
Conclusion
Montblanc has established itself as a leading luxury brand, renowned for its commitment to craftsmanship, innovation, and timeless elegance. From its iconic Meisterstück fountain pen to its exquisite watches, leather goods, and accessories, Montblanc's products are treasured by individuals who appreciate fine craftsmanship and enduring style. The brand's legacy is built on a rich heritage of over a century, and it continues to be a symbol of prestige, success, and sophistication.